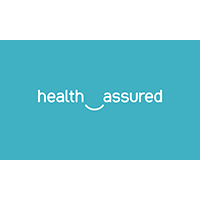 Health Assured offer a comprehensive employee assistance programme (EAP) along with a whole range of health assessments, workshops and trauma and stress management facilities.
Health Assured are members of the Employee Assistance Professionals Association, the Employee Assistance European Forum and the British Association for Counselling and Psychotherapy. Health Assured confirm their commitment to inclusivity, equality and diversity.
Health Assured offer a 24/7, 365 call centre serviced which is based wholly in the UK and is staffed by qualified BACP counsellors. Health Assured advise that all calls are confidential and that they have the strictest standards related to the protection of data.
Health Assured won the Best Workplace Wellbeing Provider at the Health Insurance and Protection Awards 2019.
Health Assured have offices located in London, Leicestershire, Manchester and Glasgow.
Health Assured is a company who work with employers to ensure that they have managed their duty of care by implementing the right health and wellbeing resources for their staff. With their EAP reported as the largest award winning EAP in the UK and Ireland they have over 9.5 million people with access to their services and support.
There are a range of EAP's available as Health Assured know that there are different requirements for different businesses and they would prefer to discuss the options available to ensure that their clients invest in the right product.
Within the health assessment category, Health Assured can offer the following:
Work Health Assessments
Online night worker questionnaires
Return to work interviews
Management referrals
The also offer Occupational Health Referrals by way of a triage service.
Essentially Health Assured are a specialist provider of specific workplace health orientated products and offer a wealth of knowledge in a very niche sector of the industry.
Information sourced from https://www.healthassured.org/.