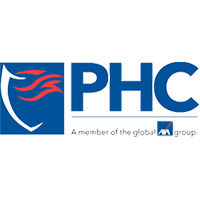 The Permanent Health Company (known as the PHC) are a small private medical insurance company based in Rickmansworth, Hertfordshire and have been providing their clients with health care solutions for over 20 years .
The PHC do not work with clients directly and in order to purchase a policy from them, clients would need to work via a specialist health insurance broker. The Permanent Health Company offer a tailored and flexible approach for their clients.
Now part of the AXA brand, the policies from the PHC are underwritten by AXA PPP Healthcare giving clients, members and intermediaries the reassurance that the policies from the Permanent Health Company come with strength, security and expertise. AXA PPP Healthcare have been specialists in the UK health insurance market for many years.
The Permanent Health Company provide their clients with private medical insurance solutions on a company basis only. Although they used to offer policies for individual clients, these are now routed via their parent company AXA PPP. In April 2018, PHC also stopped offering travel insurance and dental insurance on a company basis.
The private medical insurance offered from The Permanent Health Company has four levels of cover, the plans are called Healthcover4life and clients who choose level 1 or 2 have the option of adding PHC Plus giving access to the following additional benefits:
Surgeon, specialist, anaesthetists' fees paid in full.
Extended choice of hospitals.
Routine treatment and monitoring of certain specified chronic conditions.
Private GP fees and GP minor surgery.
Five Doctor@Hand consultations.
The Permanent Health Company offer three hospital lists for their business schemes which are the National List, London Upgrade and the Specified Hospital List option. This Specified list offers more competitive premiums as it works only with the Spire Healthcare and Ramsey Health Care UK groups.
For businesses who want to use the PHC Plus or Specified hospital list, all members covered on the policy must be added on the same plan level.
Companies who take a company private medical insurance policy with the Permanent Health Company can add an excess to their policy as a way to reduce the premium. Clients can also choose from underwriting terms such as full medical underwriting, moratorium (2 year rolling), continued personal medical exclusions or medical history disregarded (available for larger groups only)
The Permanent Health Company offer a host of online information including how to make a claim on your private medical insurance policy.
Information sourced from https://www.thephc.co.uk/.