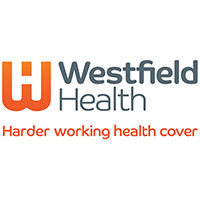 Westfield Health are based in Sheffield and have reach their centenary in 2019 having been helping people to live healthier lives since 1919.
Westfield Health currently have over 400,000 customers and work with over 8,000 businesses across a range of health and wellbeing policies.
As a not for profit company Westfield Health are strong believers in giving back to the community and have donated over £15m to the NHS and wellbeing charities over the last 20 years.
Families and Individuals can buy policies from Westfield Health for hospital treatment insurance and health cash plans. The cover level for Westfield Health is clearly shown on their website and it does not include cover for cancer or heart conditions. There is an element of cover for biopsies when cancer is suspected but has not been diagnosed.
The health cash plans from Westfield Health provide cover for every day healthcare costs such as dental, optical, chiropody and therapy type treatments. To make a claim on a Westfield Health Cash plan, the member has treatment, pays for the treatment and submits a claim online or through the pos. A receipt or picture of your receipt is essential.
For businesses there are a number of products available from Westfield Health including company health cash plans, surgery choices, health and lifestyle screenings, wellbeing workshops, mental health first aid workshops. The combination of products available from Westfield Health are designed to improve the health and wellbeing of employees and contribute to better business performance.
To help business owners to evaluate the cost of employee ill health to their business, Westfield Health have provided an Absence Calculator available online, this is a simple and easy to use calculator requiring minimal information.
Westfield Health encourage employers to actively measure the results that the impact of their health and wellbeing investment have provided to enable them to see the impact that it has had.
Health Cash Plans and Surgery Choices from Westfield Health include 24 hour counselling and advice line and 24 hour GP telephone access which are available to their members.
A business health cash plan from Westfield Health can be used alongside a company private medical insurance policy or surgery choices to provide staff members with a more comprehensive cover level.
In January 2019, Westfield Health have announced their strategic partnerships with EXOS as part of its current plans to become the UK's go to provider for health and wellbeing cover.
Information sourced from www.westfieldhealth.com.