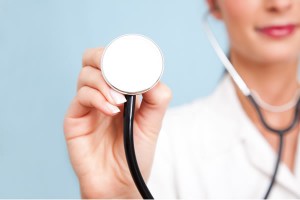 The UK's National Health Service (NHS) is designed to provide medical treatment and support to everyone, regardless of their ability to pay. But while it provides a valuable service, paying for private health insurance offers three key advantages:
shorter waiting times
quicker diagnosis
better facilities, such as a private room
Health insurance can also offer access to specialist drugs and treatment that may not be available on the NHS or affordable to pay for directly. Its overarching aim is therefore to provide you with the comforts and reassurance you want from your initial consultation through to your aftercare.
Private Medical Insurance offers members the peace of mind that they have fast access to high quality healthcare when they need it most. Whether you choose a budget lower cost plan or a comprehensive full refund scheme for your private medical insurance you can be sure that you will be looked after by a professional network of people from the moment your claim is registered. The insurers work closely with the hospital networks and offer some of the most innovative treatments available within more comfortable surroundings.
When you purchase a PMI policy you allow yourself certain choices such as who will be your specialist/consultant, which hospital you can be treated in and when you will be treated*.
When you choose to take out a policy using SMP Healthcare Ltd as your intermediary, you are safe in the knowledge that we can guide you through the industry jargon from the moment of your first enquiry to give you a clear illustration of the policy you are investing in.
*providing treatment is eligible for cover under your policy terms and conditions.
Health insurance can take many different forms, but there are some common features throughout the market which help you identify what you could be covered for.
We can help you find the product that is most appropriate for you from our panel of providers.
What is covered;
All the health insurance policies we offer look to cover you for the cost of receiving medical treatment, including scans and surgical procedures, when you are admitted to hospital as an In-patient or day-patient as standard. There is also cover for radiotherapy and chemotherapy to treat cancer and access to a GP or medical professional when needed.
(Please note, the limits mentioned above may vary depending on the provider you choose. For instance, access to a GP or medical professional can vary from access to a 24 hour helpline, through to a consultation with a private GP.)

High quality affordable healthcare

Be looked after by a professional

Policy plans to suit all budgets

We can guide you through the jargon