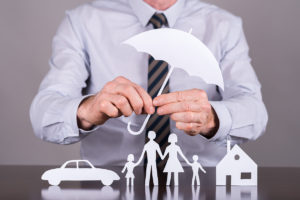 If you are unable to work due to an illness, accident or injury, Income Protection will pay you a monthly sum which would be a percentage of your salary until you are fit to return to work. This money can be used to cover monthly outgoings which still apply whether you are at work or not such as your mortgage, any loans and credit card bills and also your general household bills.
Income protection is an invaluable cover for people who are self-employed and therefore would not earn money at all if they were unable to work.
There are many considerations to take into account before investing in an income protection policy and these include:
Do you have any savings that you could use if you were unable to work?
If you are employed, does your employer pay sickness benefit and if so, for what time period?
How much money you would need to cover each month you could not work?
When did you want the policy to finish i.e. retirement age?
Do you want the premiums to remain the same over the life of the policy?
Income protection could definitely save you facing ever mounting debts if you were unable to work due to ill health in the future, this is especially true if you are the sole/ main earner within your household and your income is heavily relied upon.

High quality affordable healthcare

Be looked after by a professional

Policy plans to suit all budgets

We can guide you through the jargon