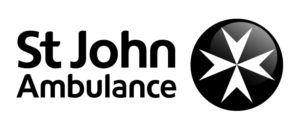 SMP Healthcare Ltd will donate a defibrillator for every 5 quotations for a 10 member Company Private Medical Insurance policy in a specific postcode area. This will support the lifesaving work of the nation's leading first aid charity, St John Ambulance.
There is no obligation to the Business's involved to purchase a policy just allow us to provide a market review and the offer is open to businesses with a current scheme at the renewal date or for those who are new to Private Medical Insurance
If you would like to join us in providing this life saving equipment into your local area please complete the following information and one of our advisors will contact you to discuss your requirements further.
Terms and Conditions:
Company schemes must have 10 or more main members.

The members must be employees of the company.

For existing company schemes the quotation must be for the current renewal date.

Participating companies are under no obligation to accept any quote provided from SMP Healthcare Ltd.

SMP Healthcare will not charge any fees for undertaking the review

Available to companies with an existing policy or for companies looking to take out a new company policy.

The donation will be made on behalf of all five companies and will be made on completion of the final quotation.

The defibrillator site will be arranged via St John Ambulance and will be located at the most appropriate site within the local area. The physical location to be chosen by SMP Healthcare Ltd and St John Ambulance.
St John Ambulance does not endorse SMP Healthcare Ltd products.