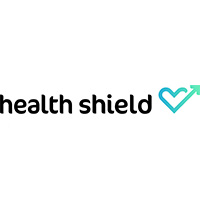 Health Shield are an award winning cash plan provider who currently cover over 330,000 members and their families. Health Shield have been providing peace of mind for their members since 1877 and they are a non-profit making Friendly Society.
The health cash plans from Health Shield do offer their members something different. Within the Health and Wellbeing benefit category, Health Shield offer cover for many complementary therapies including treatments such as aromatherapy massage, hot stone massage and reflexology.
Health Shield are one of the most well-known providers of health cash plans in the UK and aim to reimburse their members within 48 hours for eligible claims. In 2018, Health Shield processed 99% of their claims within 2 working days.
Claims can be made very simply with Health Shield and can be made online to save time with the claiming process.
Health Shield are no longer just a cash plan provider as they offer a variety of options now relating to the health and wellbeing market including.
Health Cash Plans for business of 3 members plus
Employee Assistance Programmes
Online Health Assessments
Physio Triage
Occupational Health solutions
Virtual GP
Cancer screening
For larger businesses and corporate policies, Health Shield are able to offer the flexibility of tailored options with branded literature.
Health Shield Tailored schemes will have access to the Thrive App from the 1st May 2019 which is a clinically proven application designed to help members with anxiety, depression and mental health issues.
Health Shield do also offer health cash plans for individuals.
Health Shield provide a clear online guide showing the difference between a cash plan and private medical insurance (PMI) to enable potential clients to make an informed decision about the cover that they need.
The Health Shield website offers a wealth of information for members and intermediaries alike and the website is easy to navigate.
Health Shield are showing commitment to the concept of Treating Customers Fairy and have developed their own 10 Codes of conduct to ensure that the Health Shield members are always treated fairly.
Health Shield awards include:
Best Health Cash Plan Provider at the Health Insurance Awards 2018, 2017, 2016, 2015, 2014 & 2013,
COVER Excellence Awards 2019, 2018, 2017, 2016, 2015 & 2014.
Corporate Adviser Awards 2018, 2016 & 2015 and Reward VIB Awards 2015.
Information sourced from https://www.healthshield.co.uk.