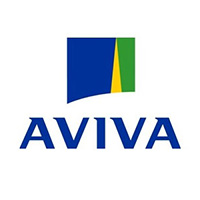 Aviva has over 15 million customers in the UK covering a range of products including car, home, health, pensions and investments. Aviva have been supporting people for over 320 years and since 1696 Aviva have been focusing on the needs of their customers.
Aviva is a composite insurer which means that Aviva is one business made up of different units that specialise in different types of insurance.
Aviva Health UK Ltd is one of the largest healthcare insurers in the United Kingdom and offer a range of individual and company private medical insurance and income protection products
Aviva are a community partner of Norwich City Football Club.
Aviva health insurance for individuals is called Healthier Solutions
Aviva health insurance for small (SME) businesses is called Solutions
Aviva health insurance for corporate policies can be either Optimum or Solutions
Aviva offer their clients a modular product which can be tailored to their needs.
There are four hospital list options available from Aviva and these are:
Trust Care, Signature, Key and Extended.
There are only 6 hospitals featured on the Aviva Extended hospital list that are not on the Key hospital list and these are:
Harley Street Clinic, Lister Hospital, London Bridge Hospital, Portland Hospital for Women and Children, Princess Grace Hospital and The Wellington
The Signature list from Aviva is specifically for residents in Scotland and Northern Ireland and provides a significant saving in premium.
The Defaqto rating for AVIVA private medical insurance is 5 star and Aviva have won the Health Insurance Company of the year for the tenth year in a row since 2010. They were also awarded Best Individual Private Medical Insurance Provider and Best Individual Critical Illness Provider at the 2019 Health Insurance and Protection Awards.
Cost containment options from Aviva on their private medical insurance include different excess levels, reduced out-patient cover, the NHS 6 week wait option and taking a reduced hospital list. Aviva SME clients could also choose the selected benefit reduction option.
The Aviva personal protection policies available include:
Life Insurance, Critical Illness Insurance, Whole of Life insurance, Income protection and Living Costs protection
The Aviva Group protection policies include:
Group Income Protection, Group Life insurance, Group Critical Illness insurance and Aviva Flex-pertise.
The above information has been sourced from https://www.aviva.co.uk/.